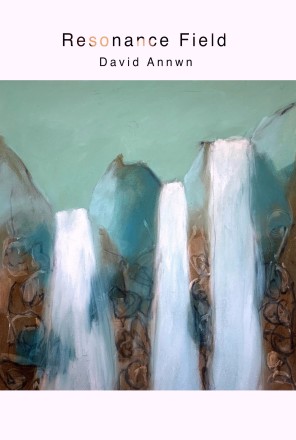 Aquifer Books is honoured to host the zoom launch of David Annwn's new collection, Resonance Field, which brings together recent poems and  selected images from David Annwn's collaborations with master-calligrapher Thomas Ingmire and innovative film-maker Howard Munson.
David will be reading from the new book and conversing with John Goodby.
Thursday, January 28th, 2021, 6.00 pm GMT
Zoom link for the event: https://us02web.zoom.us/j/87404860366
On the evening of the event, the waiting room will be open from 5.50 onwards to admit arrivals.
For more details about the book, or to buy a copy: https://glasfrynproject.org.uk/w/6167/resonance-field-by-david-annwn/

To watch the recording of the event: https://www.facebook.com/lyndon.davies.921/videos/10160828702818916